Salisbury Group of Artists Exhibition, Salisbury Hospital;
23rd November 2023 - 4th January 2024

You can submit up to three pieces which you will need to deliver to the Facilities building at the Hospital on 21st November between 10am and 2pm, together with your completed entry form.
Please click here for Drop Off information, and Submission form
---
Christmas Social and Swapshop;
Saturday 9th December 2pm.

Chris Formaggia, Art Teacher at Wyvern St.Edmund's College, moved to Salisbury last year. He has twenty years experience of working with young people to realise their creative visions. He works across a wide range of media taking every opportunty to work from direct observation. Drawing on a textile background, Chris cherishes colour above all and aspires to getting the truth behind the surface appearance of the subject.
Come along to hear about Chris's experiences and anecdotes as an artist, and teacher, and perhaps a demo. too!
Don't forget to bring along your unwanted art books, videos, magazines and art materials, equipment for our new SGA 'swap shop. Everything available for small Donations to or chosen charity.
Seasonal refreshments provided.
Please contact;This email address is being protected from spambots. You need JavaScript enabled to view it. to give us an idea of numbers!
Also Coming Up:
2023
Saturday November 11th - Fused Glass workshops with Helen Southwell

Tuesday November 21st - 'Hand in' for SGA ArtCare Exhibition at SDH, 10am -2pm ArtCare office

Saturday November 25th - Painting Snow with Martin Webster


Saturday December 9th - 2pm Christmas Social and Swap shop, Speaker-Chris Formaggia from the Art Department at Wyvern College
---
2024
Tuesday January 9th - 'Hand back' for SGA ArtCare Exhibition at SDH, ArtCare Office - 10am -2pm

Saturday January 27th - 'The Wonderful World of Colour', acrylic inks and paints, with Alta Edwards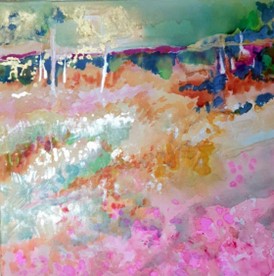 Saturday February 24th - Mixed Media, 'Winter Trees' with Mike Bragg

March - Spring Exhibition - details to follow

Saturday March 23rd - Ways into Abstraction – Karen Welsh